As I already mentioned, I write this blog to share with you my travel experiences, challenges I have to overcome and interesting facts from the world. All Europe offers me plenty of places where I can fulfill my passions, but it's all about finding the one that is good enough and not so popular among tourists. As you know, if a place is good, people know it, so my goal is to find perfect places that people don't know about. It is not easy, because about such places, usually there is no "loud" on the Internet. Therefore, by the way, I explore, travel and meet interesting people.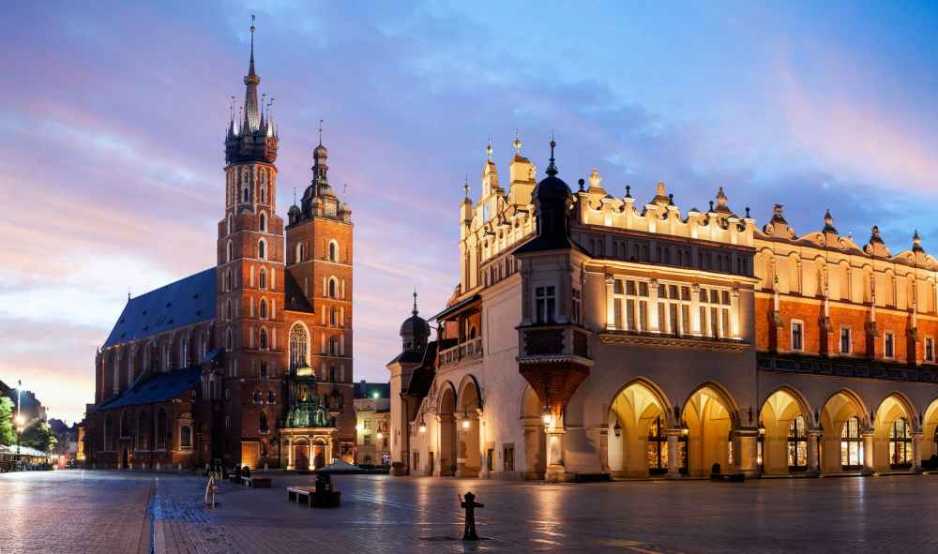 The second time in Poland
You already know that I am a big fan of surfing, diving and everything related to water sports. It's my biggest passion since childhood and it gives me the opportunity to do what I love all over the world. After all, there are enough seas and oceans on earth to surf and dive my whole life. Therefore, the fact that I decided to go to Zakopane for skiing seems really incredible! Although, if you think about it, snow is frozen water…so you could chalk it up to water sports 😉 Fortunately, I believe that you can't limit yourself in life, but try new things all the time.
I had a chance to be in Poland already, but on the other side of the country. Guess that my first trip ended up at the Baltic Sea. I will never forget the taste of those crispy waffles and fresh fish. I really recommend to visit Polish sea! I personally went to Władysławowo, but apparently all coastal towns are worth visiting!
Let's visit Zakopane and go skiing!
It was a great idea to visit Zakopane and experience the view of the mountains every morning. The whole story is related to the fact that I recently had a visitor from Zakopane – Wojtek, a good friend of mine. Since it was the time of Winter Championships, he was very excited to watch the competition on TV. Especially he was crazy about ski jumping, because in his hometown it was the most important sport. After a while, he got me completely enthralled with the sport. I was fascinated by this kind of activity like never before. Then I made a decision – it's time to visit Zakopane and learn how to ski!
Krakow airport- an easy way to connect to Poland
I googled all the blogs about ski jumping by beginners and professionals. I had to choose the best place to fulfill my dream. After searching, I decided to go to the Polish mountains – Tatra Mountains. My plan was to visit Zakopane, because my friend recommended it as a perfect place to start skiing. I had already surfed the Polish sea (Baltic Sea), so it was time to go to the other side of the country. As it turned out, I found plenty of opportunities to get to Zakopane with all my new equipment. I booked a Krakow airport transfer to Zakopane and spent a wonderful day in the city. Anyway, the best was yet to come – the skiing adventure! For those who require more comfortable travels, you can get Kraków airport transfer VIP with JTP Group.
Zakopane – oscypki, górale and snow powder
I stayed in Zakopane hotel, right in the center. I had a chance to see Krupówki, climb Giewont and eat the best potato pancakes in my life. Highlander culture and their hospitality is one of a kind. The downside for me was that in winter the city is overcrowded with tourists and it is hard to find peace and quiet. But everything has its charm. Drinking mulled wine in the evening or a view of the mountains 24 hours a day really makes up for a lot.
What about skiing?
During my stay in Zakopane I had an intensive course with a ski instructor. It lasted 2 weeks. I was really determined to become the best at it. The first hours on the slopes were a big challenge for me, but that's what I like the most! Fortunately, the instructor was very understanding and patiently showed me step by step what to do. The thing about snow is that if you fall on it, you hardly feel anything 🙂 So it was without any bruises. After the course, I happily went to the ski lift, took a deep breath and started the adventure. I was surprised at how much I enjoyed it! It was an amazing adventure for me and I should definitely do it again next winter. I didn't think it would come so quickly and so easily. In addition, the lifts and staff are very accommodating to tourists and everyone is willing to help. There are equipment rentals everywhere and it's easy to find something to suit your needs. What's more, each slope is designed for people with different abilities, which is important for overall safety.
I'll be back there again sometime…
Unfortunately I didn't have a chance to visit Cracow. But just the fact that it's so easy to get there from the Krakow airport makes me want to go back! It's a city of magic, cultural mixture and interesting architecture. On every corner you can hear different language, taste local food or see really charming places. This city, has an incredibly well developed infrastructure and accommodation zone convenient for tourists. I've read that there are organized trips to the salt mines in Wieliczka and Bochnia, but also to the huge amusement park Energylandia in Zator. That's something for me!